GROW Success Stories
Grow Associates has worked on multiple high-impact projects that have brought long and short term transformation to communities and corporations of all sizes. Learn more by reading our stories.
Some of the great brands we've partnered with
We take great pride in our collaborations with renowned brands, joining forces to consistently deliver exceptional results.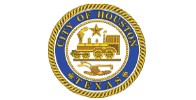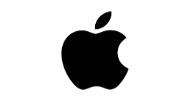 Grow Associates has been instrumental in expanding the footprint of Intel Skills for Innovation initiative in the Houston area. Even though it was a challenging year for educators to take on anything additional last year, they were able to engage with several schools to pilot Intel SFI in their learning environments. Grow Associates provided clear milestones to hit within each project with clear communication on their progress each week. Even for items that were out of scope, if Grow saw it could accelerate the growth of Intel SFI, they were willing to support completing those tasks for the greater good of the Intel SFI initiative. It has been a pleasure working with the Grow Associates team

The prices that [Operation Connectivity] was able to negotiate were better than what we would have gotten on our own with a better timeline. And I will tell you that all 5,000 Chromebooks have come in from the bulk purchase, and I am still waiting on a 1,000 Chromebook order from another vendor that was placed a month before the bulk purchase … that is phenomenal.

[The team] has been very communicative and available, and it really helps having someone fighting for you and your community.

We extend a special thank you to Gaby Rowe (Grow Associates and leader of Operation Connectivity in the state of Texas), whose knowledge and creative thinking substantially shaped our own thoughts about the systems and infrastructure states will need to sustain gains they make in connectivity.